Trucking Industry Data & Analysis Delivered to Your Inbox
Whether you're a trucking company executive or an equity analyst, your subscription to National Transportation Institute's transportation reports will give you the detailed, up-to-date information you need on today's trucking industry trends, Class A CDL market wages, emerging pay strategies and more.
We're the nation's leading publication for company truck driver and owner operator compensation changes in the truckload industry. We can send you all the information you want on over 65 unique attributes, including: driver wage, accessorial pay, benefit costs, and personnel policies—everything from pay per-mile and hour to 401(k) plans and detention pay/policies.
Driver hiring: Balancing wages and benefits — Taking The Hire Road
Leah Shaver, president and chief executive officer of the National Transportation Institute (NTI), explains how to effectively balance pay, benefits and other incentives when attracting new drivers with DriverReach founder and CEO Jeremy Reymer in his podcast, Taking The Hire Road.
SUBSCRIBE TO OUR NEWSLETTER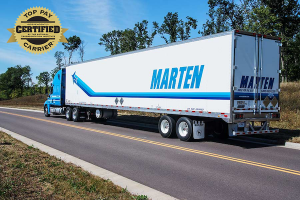 Marten Transportation
"Being acknowledged as a Certified Top Pay Carrier in NTI's coveted program has been a tremendous benefit in our driver recruiting and retention strategy. We have a reputation for being the leader in driver satisfaction and as part of this elite group offering the best to drivers in financial stability, compensation and health and retirement benefits. We market to potential and current drivers so that they are able to recognize our Top Pay Carrier status as well."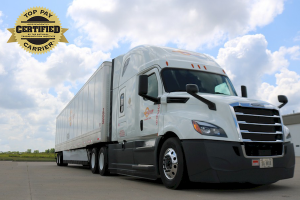 Barr-Nunn Transportation
"We have relied on the National Transportation Institute for more than 15 years as our go-to source on driver pay and benefits data. The National Survey of Driver Wages allows us to make accurate and informed decisions about where our driver pay, benefits, bonuses and accessorials rank compared to other carriers. We know what we have to do to continue to hire the best drivers that meet our tough standards."